ACER at the American Dairy Science Association Annual Meeting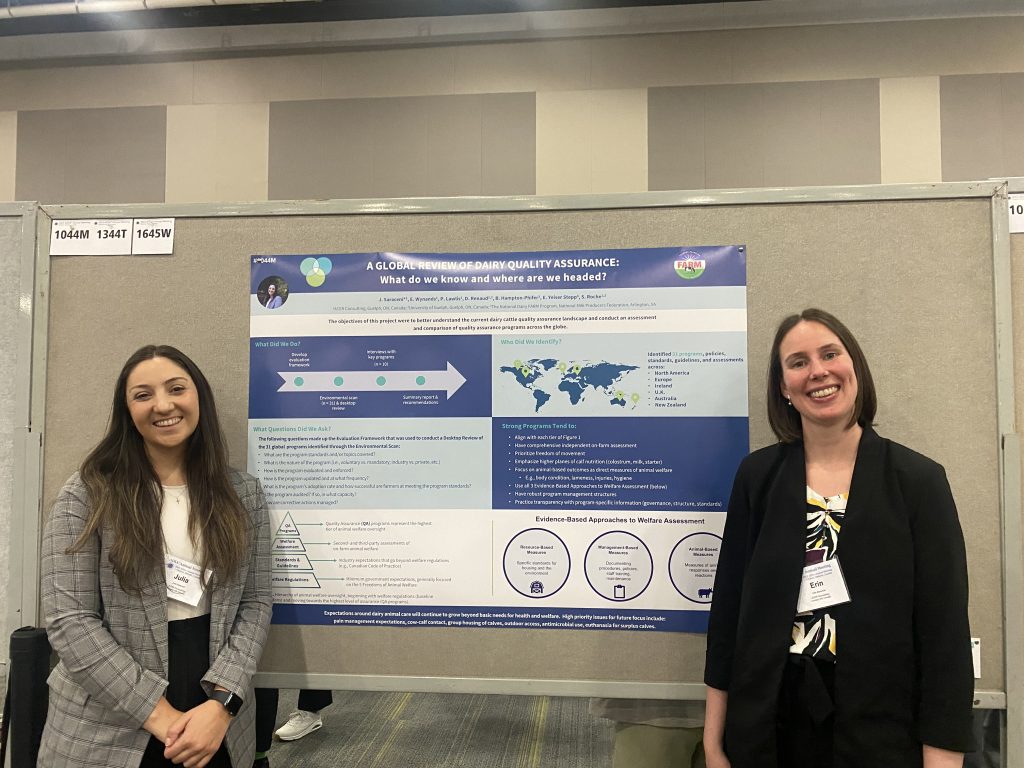 The ACER Team had a great time at ADSA! It was great to see so many familiar faces and connect with various dairy industry stakeholders from around the world.
What did ACER get up to at ADSA?
Julia Saraceni and Erin Wynands from the ACER Consulting Team had the pleasure of attending the American Dairy Science Association (ADSA) Annual Meeting last week. It was a great opportunity to discuss dairy research, catch up with new and old friends, and share results from some of the projects that we have been working on. 
Julia and Erin joined the poster session on Monday to share highlights from the review that was conducted on dairy quality assurance programs around the world. In the Extension and Education session on Wednesday morning, Julia also presented a summary of current research on harnessing farmer stories and peer learning opportunities to improve dairy cattle welfare.
Our goal is to create knowledge and tools to improve animal health and welfare, public health, and the environment in a rapidly changing world. We have the skills to help you understand your unique challenge, inform relevant solutions, and maximize influence.